Trex Deck
Since 1996, Trex has invented, defined, and perfected the composite deck category with a lineup of low-maintenance, high-performance, eco-friendly products that fundamentally change the way we live outdoors. It's no wonder so many happy deck owners consider Trex the best decking material. Our trex deck boards are made of 95% recycled materials. We frame our Trex Decks with Madwood lumber, pairing quality lumber, decking, and railing to have a beautiful and high-quality finished project your family will love.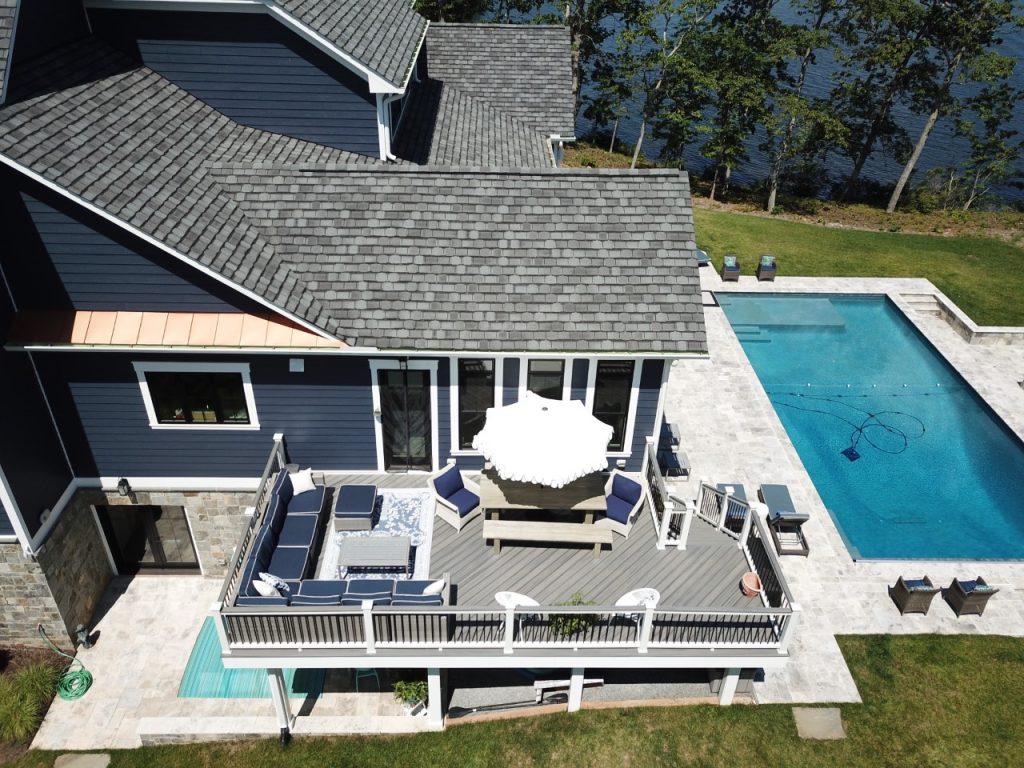 Fredericksburg Deck Builders uses composite decking products made by Trex
There's nothing like spending time outdoors. Enjoying a lazy summer afternoon cookout, a cool night under the stars, or a water balloon fight with the kids. At Trex, they share our belief that the best moments happen right in our backyards. Trex has invented the idea of high-performance wood alternatives for precisely these moments.
Trex products are made from a unique combination of reclaimed wood and plastic. Trex decking has all the natural beauty of wood, but leave behind the rotting and splintering. You won't miss the splinters, and neither will your feet. Trex materials are also a breeze to maintain, so you'll spend more time relaxing on your deck instead of working on it. The wood also protects the plastic from UV damage and gives your deck that solid, natural feel. What's more, Trex products won't just improve the look of your home — they'll improve the value. Trex has been in backyards for over 16 years, the longest record of proven performance in the industry.
Call us today for your free estimate.