Marine Services
Marine Services
---
Sunstream Boat Lift
Sunstream has led the way with its innovative design for boat lifts for the past 25 years with the 1st freestanding hydraulic lift, free-floating hydraulic lift, and automatic boat cover system that can accommodate a wide range of boats. With lifts that support from 2,000 lbs up to 36,000 lbs. Sunstream offers some of the easiest loading and unloading lifts in the industry. A wide range of accessories are available to customize your lift such as solar power, remote control, canopies, bow stop, and lights.
Learn More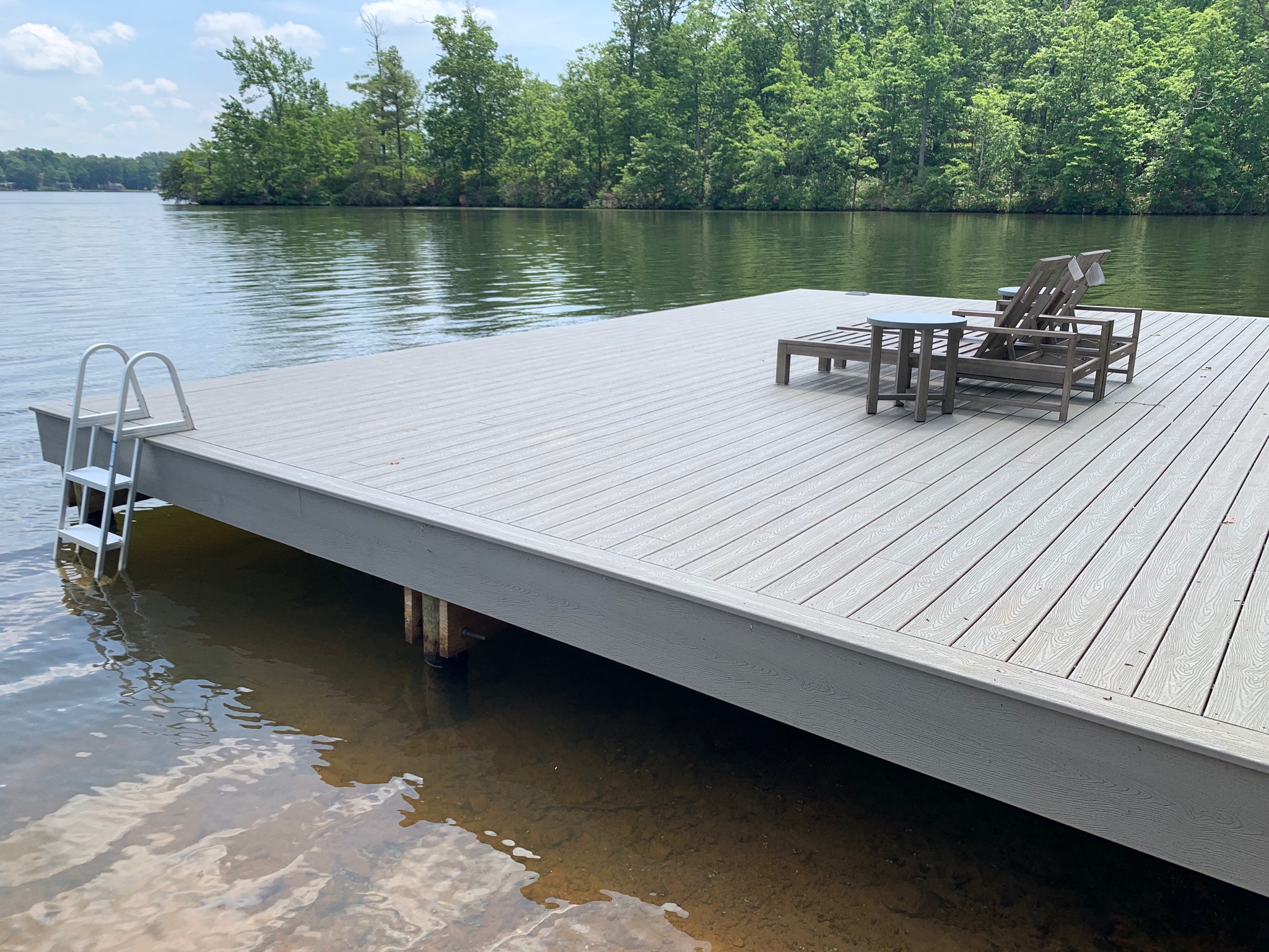 Docks
Our docks are built with Marine Grade pilings driven several feet into the ground with framing engineered to meet or exceed all local codes. The dock can be surfaced with Trex or Wood Decking, all screwed down with either hidden fasteners or wood screws. A standard Dock will come with a ladder, 3 cleats, and two lights facing the lake and of course we can incorporate a wide range of Trex's low voltage lighting for a customized look.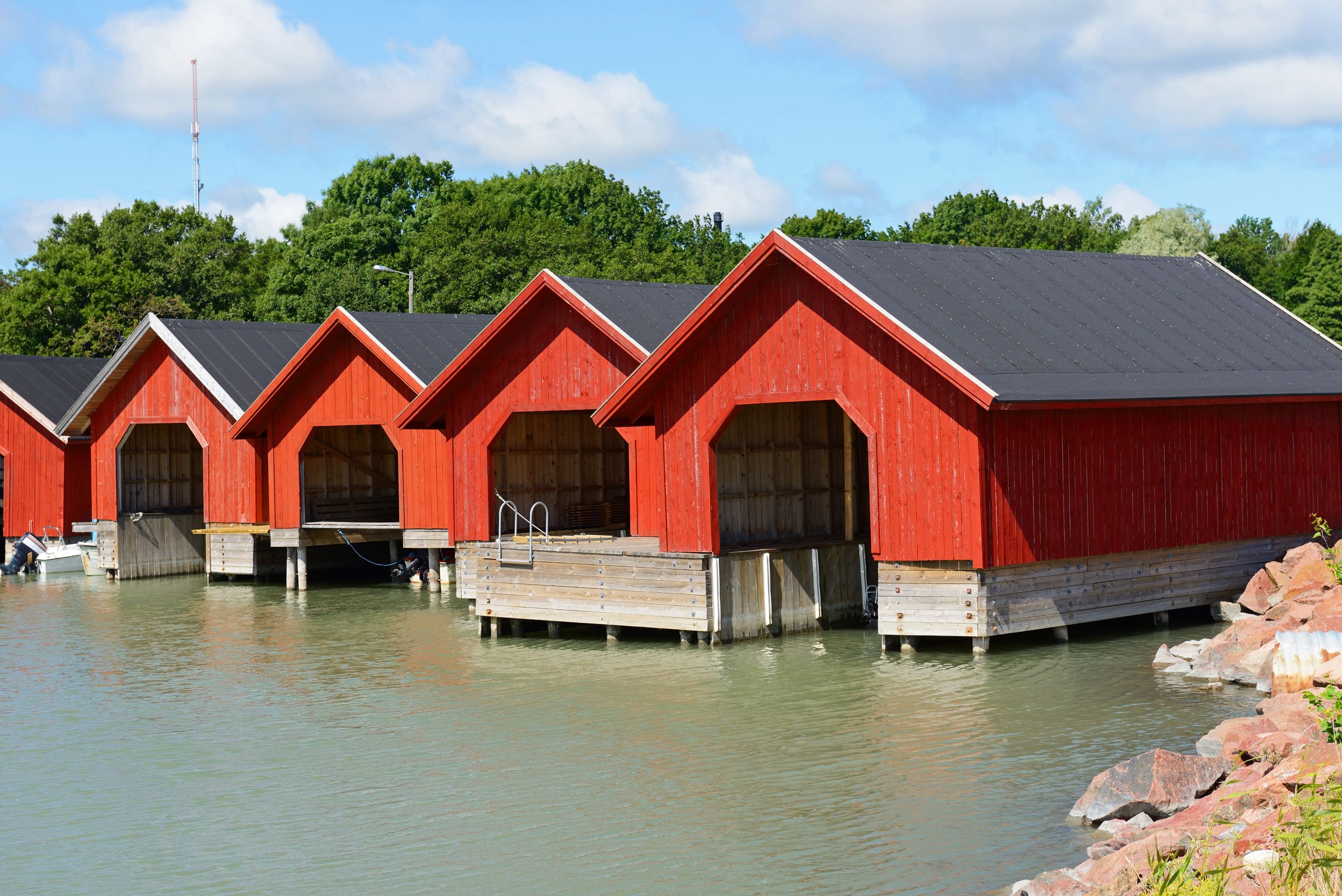 Boathouse
Boathouses are custom-built per design and engineered to accommodate your boat, storage, lighting, boat lifts, or any other specifications that you'd like to have to maximize your time enjoying the lake life.
Piers
We specialize in custom-built residential and commercial piers. If you're looking for a water structure to better enjoy your water view, contact us today to design your new pier.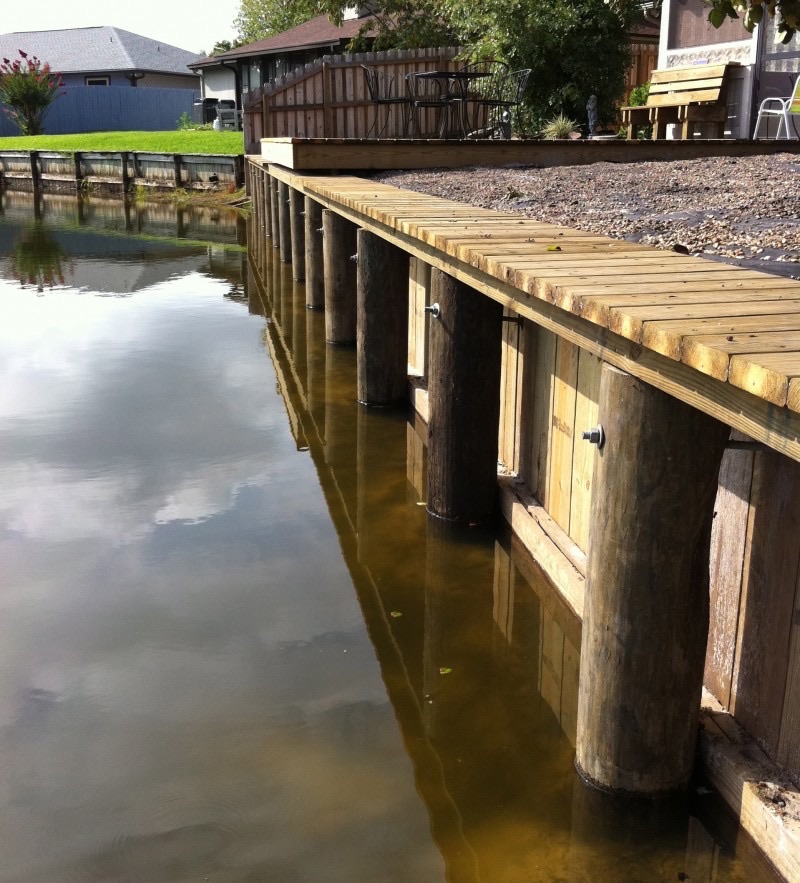 Seawalls & Bulkheads
With marine grade pilings and treated lumber, seawalls or a bulkhead allow you to ease the slope of the yard to the water to create a more defined separation from wetland to dry land and will protect your yard from erosion.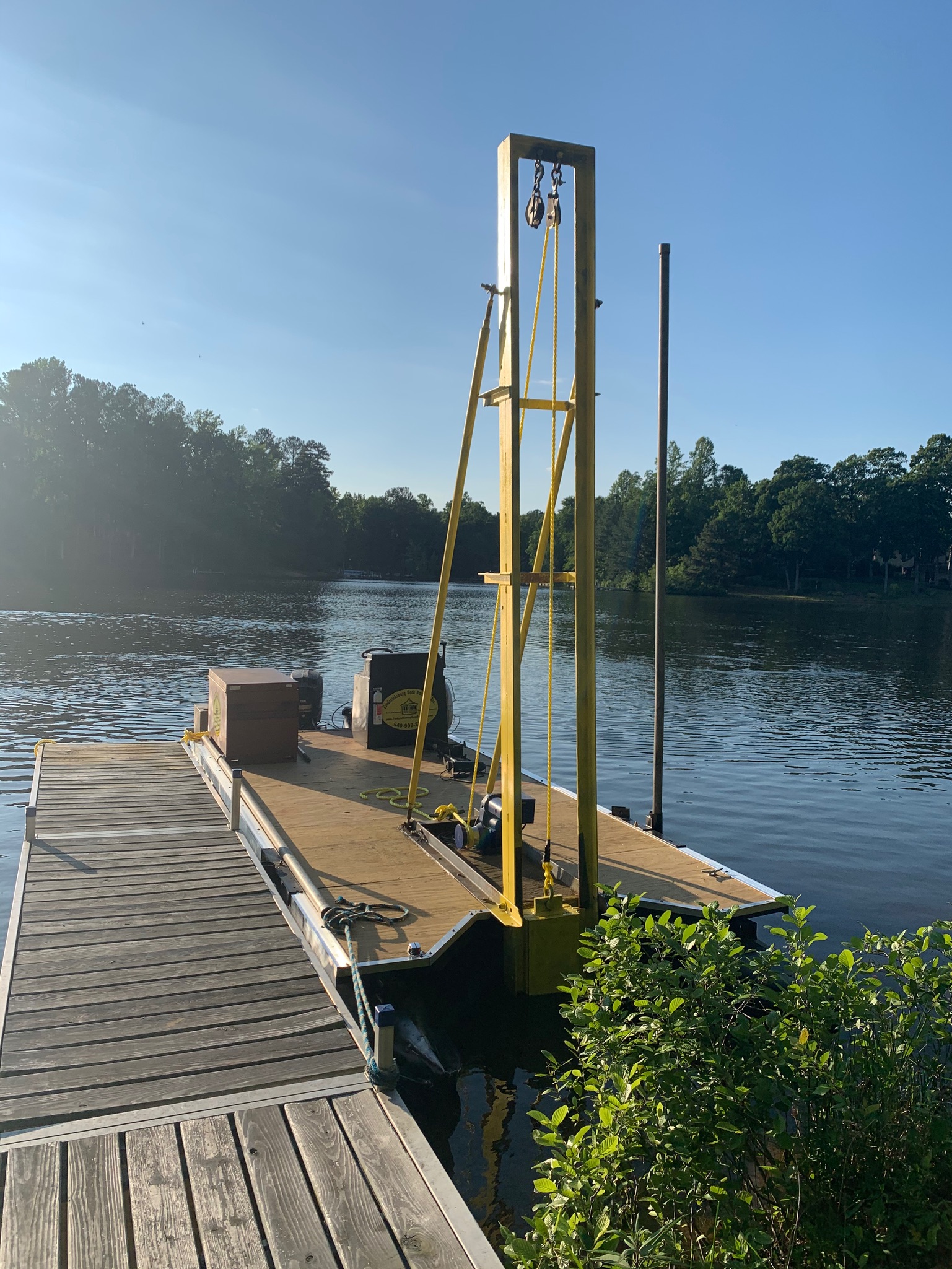 Pile Driving
From the shore or in the water our machinery and barge can handle a wide range of marine grade pile driving to accommodate your dock, boathouse, or seawall.